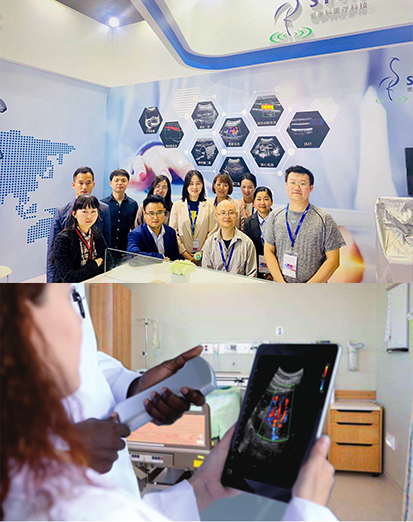 Company Introduction /

Stork Heathcare Co.,Ltd., manufacturer of wireless handheld ultrasound equipment, has long been innovative high-tech enterprise featuring the coordinated efforts of the government, enterprises, universities, and research institutions. We are committed to providing solutions to problems in the field of medical imaging and whereby to enhancing the efficiency of diagnosis and treatment. Over 80% of our employees have education in medicine and engineering.
Patents /

The R&D Team has attained 18 American patents, 19 Chinese patents and another 8 are under application in the field of ultrasound. Many patents and superior functions are designed for handheld ultrasound such as harmonic imaging, automatic measurement of carotid artery intima-media thickness, B/C/D imaging, three-dimensional frequency spectrum imaging, automatic measurement of subcutaneous fat, etc.
R&D Team /

President Paul Liu, Doctor of Computer Science from Sichuan University and Master of Electrical Engineering from the University of California, Berkeley, has 10 years of experience in the field of ultrasound. He has presided over the research and development of multiple models of carts, therefore has rich experience in ultrasound imaging processing, imaging algorithm research, imaging optimization, etc.